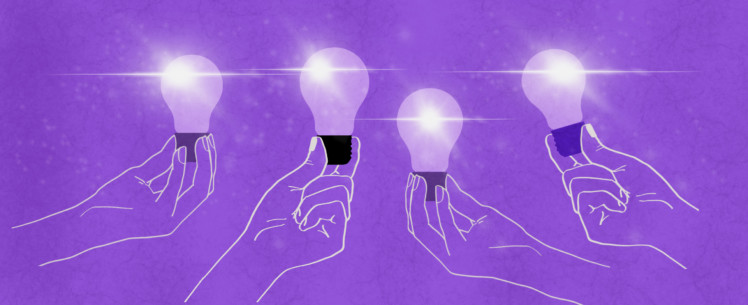 Juttutyyppi
Blogi
Deafness and dignity in Nepal and Vietnam
Deaf children and those with special needs in Nepal and Vietnam, as elsewhere in the world, experience difficulties accessing education and employment. Addressing their special needs would enhance their participation and dignity.
Unlike as is often assumed, sign language is neither international nor universal. There are more than 300 sign languages in the world. Some suggest there are more than 1,000.
Deafness in Vietnam and Vietnamese Sign Language (VSL)
There are about 1,200,000 deaf people in Vietnam. They express themselves in sign language. There is little research regarding the numbers of deaf children. At least three sign languages are in use in Vietnam. Signing is different at least in the regions of Ho Chi Minh City, Hanoi and Haiphong. These are part of a sign language area that includes the indigenous sign languages of Laos and Thailand, though it is unknown if they are related to each other.
There are about 1,200,000 deaf people in Vietnam.
There is also some influence from French Sign Language (FSL). There are attempts in Vietnam to develop a national standard language, Vietnamese Sign Language (VSL), but no official dictionary of VSL exists yet.
Deafness in Nepal and Nepali Sign Language (NSL)
There are between 250,000 and one million deaf people in Nepal. Most do not attend school. There is little research regarding numbers of deaf children or sign languages in Nepal. Deaf people are commonly referred to as lāto, or dumb/mute, but deaf communities in Nepal prefer the term bahira, which refers to a lack of hearing.
Nepal has approximately 123 ethnic spoken languages in a population of 30 million people, and more than half the population speak a language other than Nepali, the official language, as their first language. Nepali Sign Language is an indigenous sign language with inputs from Indian sign Language, American Sign Language (ASL) and Pakistani Sign Language.
The first school for the deaf in Nepal, Bahira Balak ko School Kathmandu, was established in 1965, and Nepali Sign Language started to develop. It was first known as the Speech Instruction Centre for Deaf Children and was in the Bir Hospital before moving to Bal Mandir in Naxal. Now known as the Central Secondary School for the Deaf, along with the Kathmandu Association of the Deaf (KAD), this school is said to be the origin of NSL.
Supporting dignity
The Universal Declaration of Human Rights stipulates that all people have inalienable and equal rights and dignity as human beings. Yet the realisation of these rights depends on individuals' and groups' factual positions in societies. For example, in the case of disabled people, the realisation of human rights and human dignity necessitates supporting activities that bridge performance differences among disabled and other people. Such measures not only support human rights and dignity, they also ensure that more people can participate in societal life and gainful employment.
The Universal Declaration of Human Rights stipulates that all people have inalienable and equal rights and dignity as human beings.
It is therefore important to pay attention to diverse activities supporting the realisation of human rights and human dignity. In this blog, we focus on measures supporting deaf people's access to education in Nepal and Vietnam.
In both countries, the prospects of students with disabilities for further education are scarce. Much improvement is needed for the attitudinal, social, religious and linguistic barriers to be abolished. In this way, those with disabilities could achieve their full potential in Nepal and Vietnam. Children with disabilities encounter three kinds of barriers in their access to education: the unavailability of rehabilitation and services like interpreting services; physical accessibility; and exclusive attitudes.
Recommendations for the future education of the deaf
In 2019, the World Federation of the Deaf (WFD) produced a report and recommendations regarding inclusive and equitable quality education through the medium of sign language for deaf learners in Nepal. In Vietnam, culture and society are different, notably because Vietnam has a much more unitary social structure than Nepal. Yet many of the recommendations could also fit Vietnam. Indeed, they may be relevant in most of countries.
Future actions should be in line with the disability rights movement's motto of "Nothing about us without us". From the perspective of human dignity, this is an important principle, because one of the central features of human dignity is that humans should not be treated as objects. Recommendations are intended to promote the utilisation and maintenance of existing resources and expertise in the form of experienced teachers, school administrators, deaf schools and deaf associations.
The main features of the recommendations include:
Developing of education policies that target the special needs of deaf people.
Educating teachers who can teach the deaf through sign language.
Recruiting the deaf as counsellors and teachers.
Supporting parents and preschool education of the deaf.
Supporting opportunities for deaf people to advance in their education careers, including university studies
Developing research into these topics.
For these recommendations and other information offered in this blog, see Report on Baseline Data Collection on Deaf Education in Nepal.
This article has also been published in DVINE-blog.
Permanent address: http://urn.fi/URN:NBN:fi-fe2022022120051