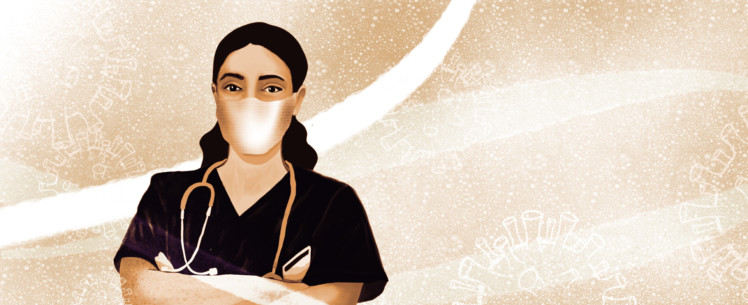 Juttutyyppi
Blogi
The shortage of nurses requires attention
Recently, nurses have been at the centre of media attention in Finland, but not only due to the COVID-19 pandemic. Instead, the focus has been on the severe shortage of nursing staff in the country.
According to the Finnish Union of Health and Social Care Services (Tehy), the severe shortage of nursing staff in Finland has forced several hospitals to reduce their vacant beds. For example, the Helsinki and Uusimaa Hospital districts (HUS) are currently reducing the number of vacant beds, and the shortage of nurses as the main reason. There have been many questions raised about the cause of this issue and who is responsible for this.
Ageing population requires more staff
The growing problem of global ageing, the change in labor costs caused by the economic crisis, job burnout and physical burden, and the COVID-19 pandemic have all led to a massive loss of nursing staff. Nursing work is a high-quality and demanding job, which requires professional theoretical knowledge and skills as the basis. In Europe, geriatric nursing work needs the support of a large nursing team, also in Finland. Finland participated in research in 2018 about nursing students' interest in older people nursing. Although Finnish nursing students considered nursing as a valuable job in social area, and the interest in elderly care was not the lowest among the six countries studied, the results were deteriorating, indicating that the field is not attractive to students. (Koskinen S., et al., 2022.)
In Finland, being a nurse is a demanding and challenging profession but also a rewarding and meaningful one.
Are higher salaries abroad a contributing factor?
In Finland, being a nurse is a demanding and challenging profession but also a rewarding and meaningful one. Many are saying the wages do not correspond to the level of education and the demands and responsibilities of the job. Also, the salaries are smaller compared to the other Nordic countries. (Suomen sairaanhoitajat ry, 2019). Nurses are also changing careers or applying to work in other Nordic countries. It is important to keep the nurses in the field because of the growing population and having good quality care here in Finland. A lot of the reasons why nurses are leaving is because of the continuous under-resources and the lack of leadership (Holmberg J., 2020).
Also, intensive work conditions, low wages, and burnout are some of the factors that drive some health care workers to work elsewhere, and they tend to leave the profession forever. Many are wondering if the politicians are taking enough responsibility for this. Something should be done to ensure there are enough health care workers also for future needs.
Sources
Holmberg, J. (2020). 5 syytä, miksi hoitajat pakenevat hoitoalalta. Tehy. Available 14th December, 2022  https://www.tehylehti.fi/fi/blogit/mainio/5-syyta-miksi-hoitajat-pakenevat-hoitoalalta 
Koskinen, S., Eimear Burke, E., Fatkulina, N., Fuster P., Löyttyniemi, E., Salminen, L., Stubner, J.,Thorsteinsson, H. S., Leino-Kilpi, H. (2022). Graduating nurse students' interest in older people nursing. A cross -sectional survey in six European countries. DOI: 10.1111/opn.12446
Suomen Sairaanhoitaja liitto (2019). Sairaanhoitajan palkka on Suomessa Pohjoismaiden alhaisin. Available 14th December, 2022 https://www.epressi.com/tiedotteet/terveys/sairaanhoitajan-palkka-on-suomessa-pohjoismaiden-alhaisin.html
Permanent address: http://urn.fi/URN:NBN:fi-fe2023041236129