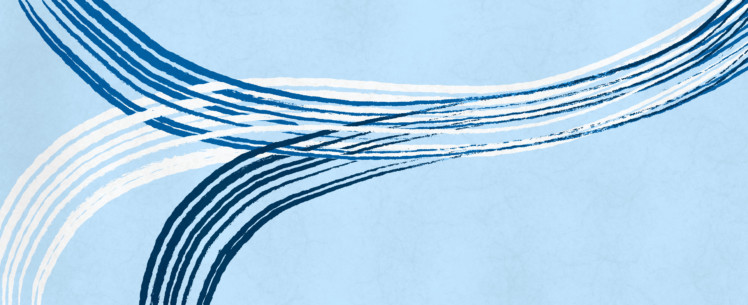 Juttutyyppi
Blogi
Thinking globally, acting locally
The labor market in Finland faces a threat of lack of workforce, simultaneously it is shaped by the modern trends of migration like the raising numbers of refugees, climate change and international conflicts. The swift response of social services to the increasing mobility of migrants will be a key solution for their smooth two-way adaptation to Finland.
Through collective education and awareness of Finnish social workers we believe that Finland can be an example of an open society that not only recognizes the potential of migrants as part of the work force but creates inclusion and wellbeing for all its inhabitants.
Global trends of migration in Finnish context
Finland has faced immigration like never before during the last decade. 2015 marked the year to an all-time high in asylum applications that challenged the fluidity of the immigration services. In the period between 1.1.2015–3.1.2016, Finland received 2 547 asylum applications of which 63 per cent came from Iraqis, 16 per cent Afghans, and the rest from Somalians, Syrians and Albanians. The global situation of displacement around the world is getting more challenging. The number of refugees is increasing every year and the number has doubled in a decade. The trends of migration are rising through environmental migration, transnational conflicts and globalization.
The current year has also presented a challenge to the local immigration systems. The war in Ukraine has brought upon a movement of 4,4 million Ukrainians inside European borders. Finnish media reported that in May 2022 already 20000 refugees had arrived in Finland from Ukraine. The Finnish immigration services reported that by October 16, 2022, a total of 42,286 temporary applications have been submitted. Of these submissions 41,771 applications were made by citizens of Ukraine and the rest by citizens of other countries. (Eurooppa-neuvosto, 2022; Maahanmuuttovirasto, 2022.)
Social services in a rapidly changing world
These global challenges have a considerable impact in Finnish localities. The city of Espoo has faced problems in providing children with their legal rights to education, as well as with their daily school meals despite of media's public concern earlier this spring of the challenges it would mean for public services like schooling for children. Yle (2022a) reported already on May 2022 their concern about the need of children for education later in Autumn.
Migrants in Finland are not just using the migrant services. Migrants are clients in the social and healthcare system like anyone living in Finland and collaborate in local economic growth. There is an increasing number of people in Finland who were not born and raised here. Finnish primary school provides tools for migrant's agency like information in Finnish society. Often, the ones who were born and raised here don't understand that these "basic" things are not so clear to everybody who is living in Finland (Helldan, 2018, p. 69). For this reason, the workers of the social welfare field should understand that migrants are a heterogeneous group with different agendas and personal skills. Finnish authorities maintain a persistent bias based on the Nordic concept of individual resilience versus the collective resilience typical of southern cultures.
Labour based immigration
For the last few years, there has been a lot of conversation about the need for labor-based immigration. According to Haatainen, societal aging in Finland will affect economic growth patterns of work and retirement and the ability of the government to provide adequate services for its population (Yle, 2022b). Some adjustments have already been made, for example, in the Migration services the residence permit process for labor immigration would be faster. The issue is not just to get people abroad to work here but also to retain them here. The workers as well as their families should feel comfortable enough to settle permanently in Finland.
For the last few years, there has been a lot of conversation about the need for labor-based immigration.
Integration is a two-way process. To make people feel being part of Finnish society, social services play a massive role in this. Schools, daycares, and employment services are just a few to mention playing important roles in supporting people to settle in Finland.
Involving global perspectives in academic degrees
Finnish services and policies need to address the transnational context and global forces that shape migration. Master's degree in Global change and Community development addresses the importance of understanding the key elements of global community.
The degree introduces global social and welfare work. It concentrates on global policies, sustainable community development at a micro level and addresses the response to environmental crises. The focus on the global responsibility that the United Nation´s sustainable development goals promote and engaging the local communities is an essential part of academics when talking about a degree of global change. This perspective needs to be addressed in the social welfare and health care sector's service structure reform that currently is under construction nationwide in Finland. The institutions involved in the change should construct their work to include the perspective. The reform will affect the immigration services and the local arrangements of the services. Considering the effects of the global crises at national and local level requests global understanding.
The examples in this blog are a few of the multitudinous challenges on how international crises affect locally. It raises the need to think globally while acting locally and understand the interconnectedness of our global realities.
References
Eurooppa-neuvosto (2022). Pakolaisvirta Ukrainasta. Visited 26.11.2022 https://www.consilium.europa.eu/fi/policies/eu-migration-policy/refugee-inflow-from-ukraine/
Maahanmuuttovirasto (2022). https://migri.fi/tilapaisen-suojelun-tilastot 
Yle (6.5.2022a).Ukrainalaispakolaisten elannossa ja asumisessa yllättäviä vaikeuksia – näin Suomi yrittää ratkaista ne.  (https://yle.fi/uutiset/3-12434565)
Yle (30.9.2022b). Tuore selvitys maalaa Suomesta synkän kuvan ilman maahanmuuttajia – työministeri Haataisen mukaan onnistuminen vaatii yhteiskunnan avautumista. https://yle.fi/a/3-12645671
Helldan (2018). Tienhaaroja ja umpikujia. Maahanmuuttaja-asiakkaat neuvonta- ja ohjaustyössä. https://pakolaisapu.fi/wp-content/uploads/2019/04/Tienhaaroja-ja-umpikujia-maahanmuuttaja-asiakkaat-neuvonta-ja-ohjausty%C3%B6ss%C3%A4.pdf
Permanent address: http://urn.fi/URN:NBN:fi-fe2023052547890